K. Wyborny
Das Licht der Welt - The Light of the World
(Living Cinema)
86 Min Video 2015
Buch, Regie, Produktion, Kamera, Bildbearbeitung, Musik und Schnitt: Klaus Wyborny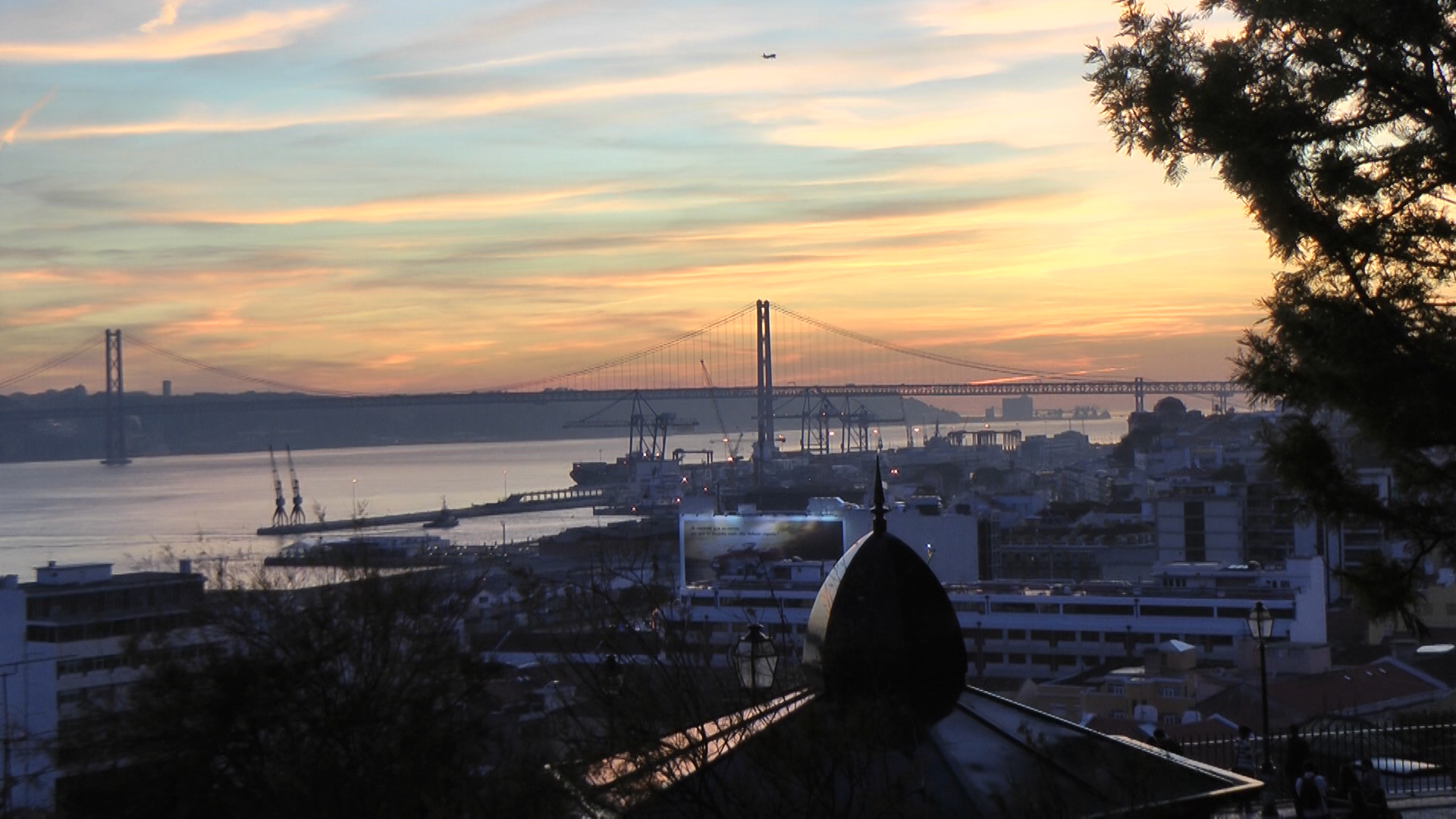 ---
Was ist ein Film? Für einen Filmmacher besteht er primär aus den vielfältigen Phasen des Arbeitsprozesses. Nach der Fertigstellung  überlagert sich dem zunehmend die Erinnerung an die denkwürdigsten Vorführungen. 2010 hatte Wybornys 75-minütiger Film "Studien zum Untergang des Abendlands" auf der Viennale Premiere. Hans Hurch schrieb derzeit: "Dieser Film ist ein berauschendes, befreiendes Kino-Lied, ein Musikfilm in 5 Teilen, eine kinematografische Komposition von höchster Abstraktion und Welthaltigkeit zugleich. Eine  Beschreibung des vielerorts aufgenommenen Bildmaterials kann keine Ahnung geben, in welch filmisches Magma der Regisseur seine Welt verschmilzt, rhythmisiert, befeuert. In wenigen Sekunden blitzt mehr sogenannte Wirklichkeit auf, als anderswo in ein paar Stunden Film."
Anschließend lief er auf etlichen Festivals, wobei Wyborny die jeweilige Kinosituation mit der Videokamera dokumentierte. Daraus ist, wie er in einem Brief an Harun Farocki schrieb, "Das Licht der Welt" entstanden: "Ein seltsamer 86-Minuten-Film, teilweise in Form einer 7-fach-Belichtung. Er hat (siebenfach  gespielt) die gleiche Musik und die gleiche Lichtstruktur wie der "Untergang des Abendlands", findet aber zugleich an 7 verschiedenen Orten vor ganz verschiedenem Publikum (in Wien, Südkorea, Rotterdam, Hof, Lissabon, Nikosia und New York) statt. Einerseits sieht man also, wie der Film das Licht der Welt erblickt, andererseits werden die Zuschauer, was etwas gespenstisch ist, indirekt noch immer von dem Licht beleuchtet, das zwischen 1979 und 1993 meine Originalfilme belichtet hat. Das Dings sieht sehr gut aus und ist vielleicht als eine Art Schwanengesang auf die klassische Filmaufführung zu verstehen."
---
What is a film? For a filmmaker it consists mainly of the many phases of his work on it. After it is finished those impressions are superimposed with the memory of the most interesting screenings. Wyborny's 75-minute Film "Studies for the Decay of the West" had its premiere at the Viennale in 2010, where it got rave reviews.
Afterwards it was shown at several film festivals where Wyborny documented the screenings with a videocamera. Out of that he made "The Light of the World". In a letter to Harun Farocki he wrote about the result: "It's a strange 86-minute film, partly in the form of a superimposition of 7 image-layers. It has the same music (played sevenfold) and the same light-structure as 'Studies for the Decay of the West', but it takes place in 7 different locations simultaneously, in front of competely different audiences (in Vienna, South Korea, Rotterdam, Hof, Lisbon, Nikosia and New York). So one can see how the film was brought to the Light of the World, and how the observed viewers are in some sense illuminated by the very light, that exposed my original films between 1979 and 1993. Quite a haunting prospect. The thing looks very good and can perhaps be understood as a swan song (or maybe even the last hurrah) of the classical film screening."
mit  /  with
Peggy Ahwesh, Thom and Christine Andersen, Stephen Anker, Marcus Bergner, Hartmut Bitomsky, Marcia Bronstein, Ricardo Matos Cabo, Carla M. Cardoso, Tony Conrad, Kieron Corless, Daniel Eisenberg, Elliot Erwitt, Alexandre Estrela, Pia Frankenberg, Ernie Gehr, Peter Goedel, Ronald Green, Vincent Grenier, Christiane Grün, Yioangos Hadjiyannis, Jerome Hiler, Henry Hills, Eve Heller, Toine Horvers, Hans Hurch, Ken and Florence Jacobs, Joanna Kiernan, Lewis Klahr, Ken Kobland, Saul Levine, Marina Lüdemann, Marc McElhatten, Jonas Mekas, Olaf Möller, Astrid Ofner, Tony Pipolo, Federico Rossin, Ben Russell, Dietrich Schubert, P. Adams Sidney, Gavin Smith, Caspar Stracke, Peter Tscherkassky, Anne Waldmann, Judith Wieser-Huber, Barbara Wurm, Christopher Zimmermann und v. a.
---
Stills: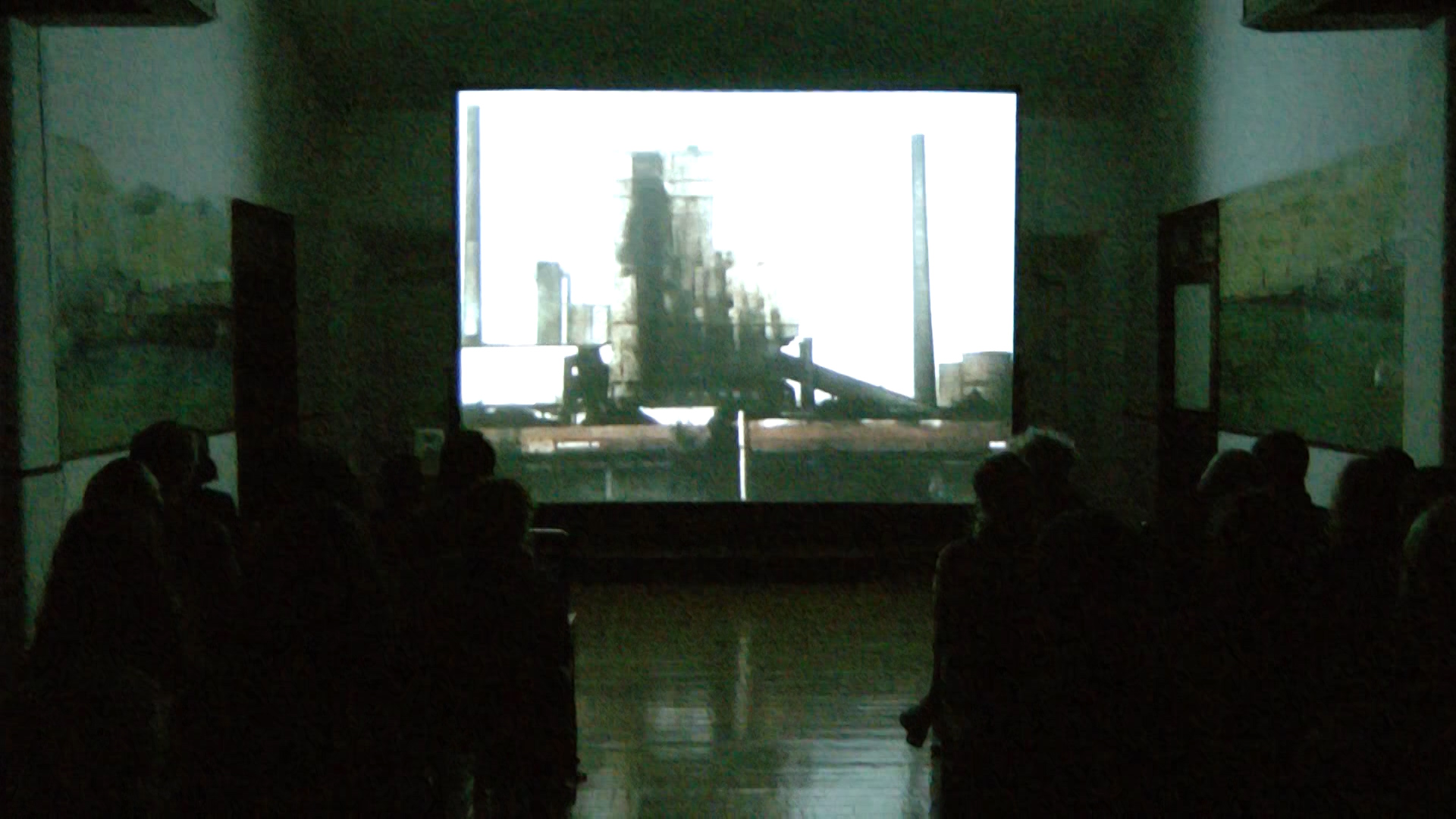 Screening in Studio Oporto Lisboa
---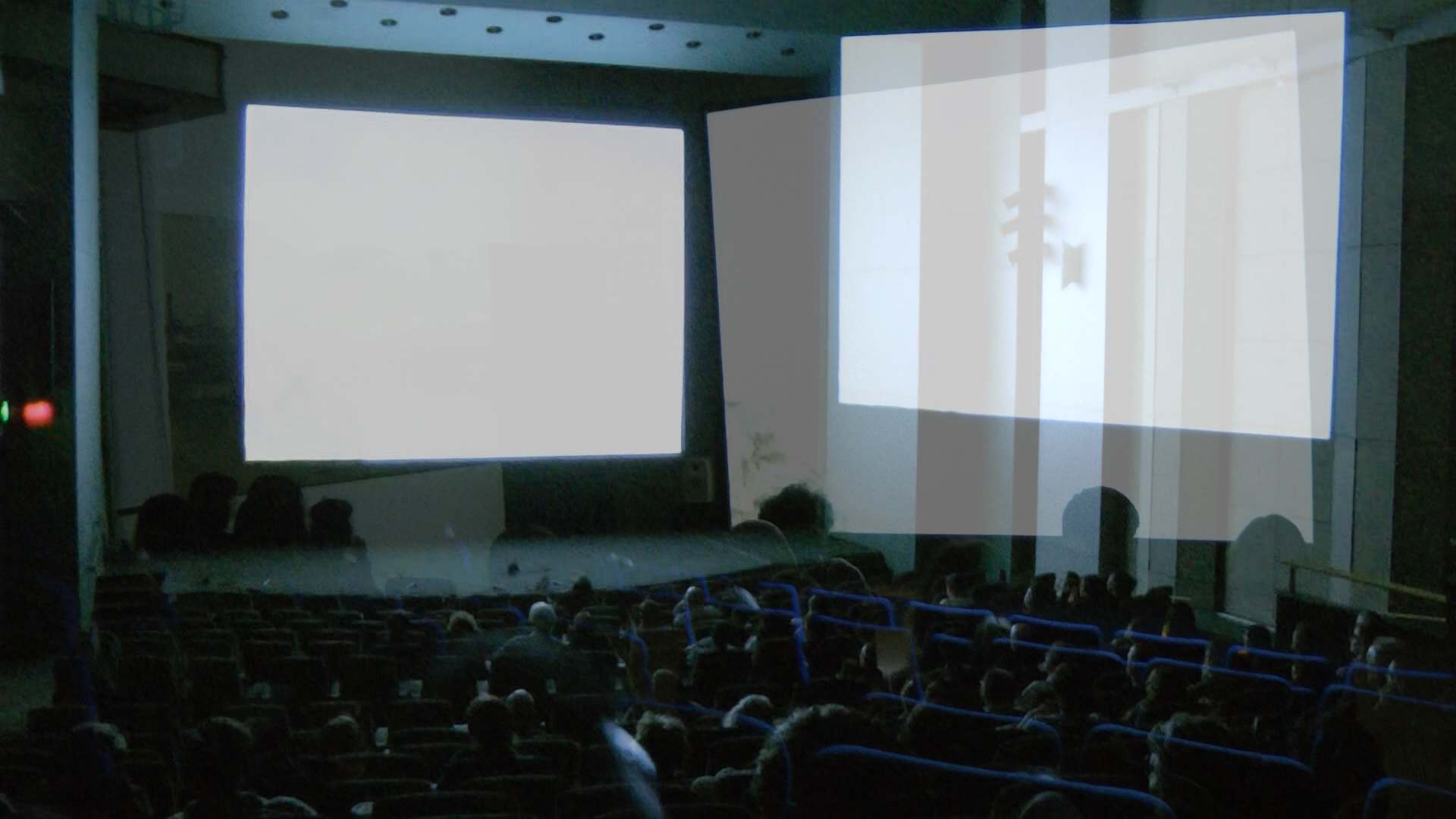 ---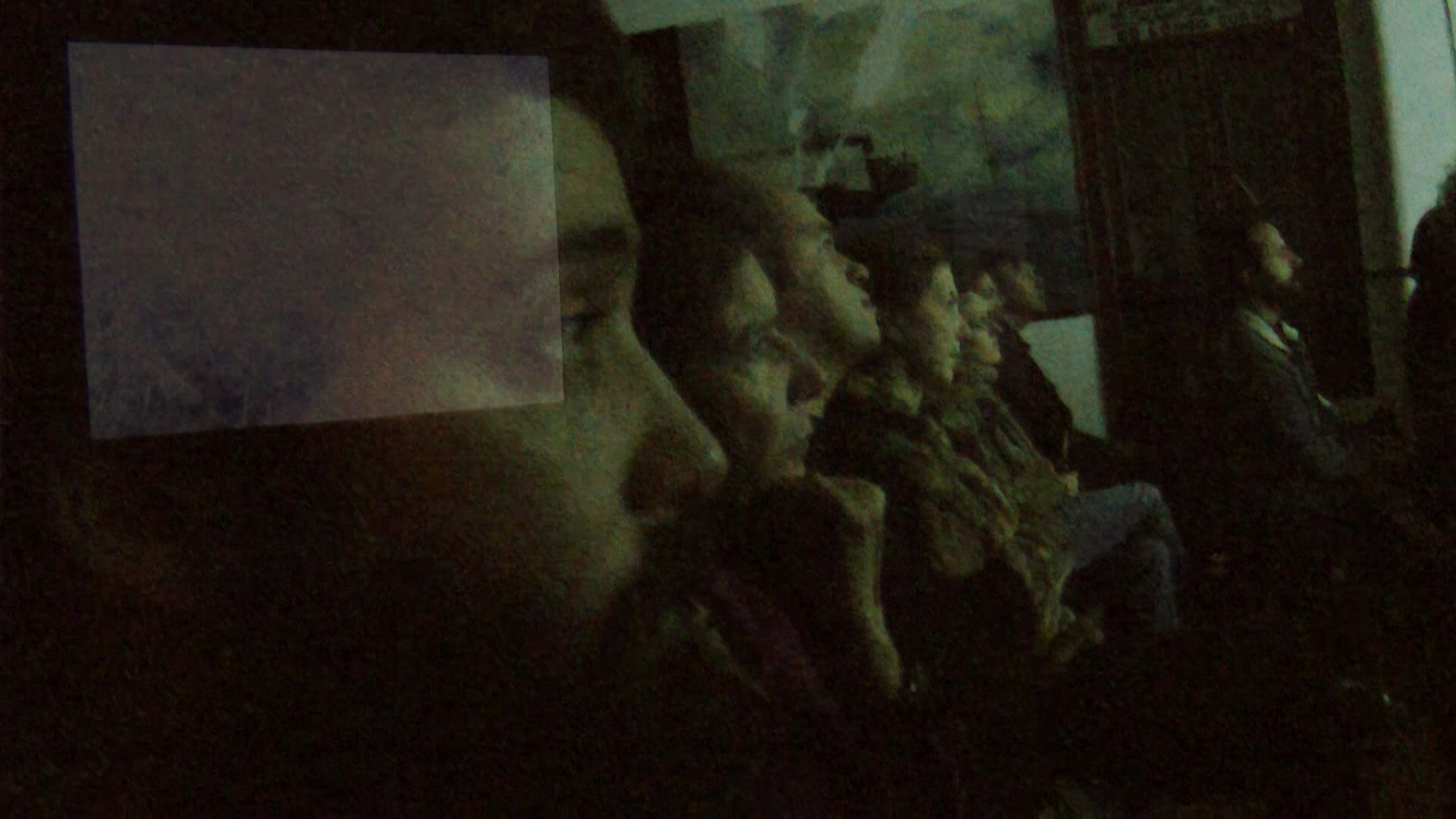 ---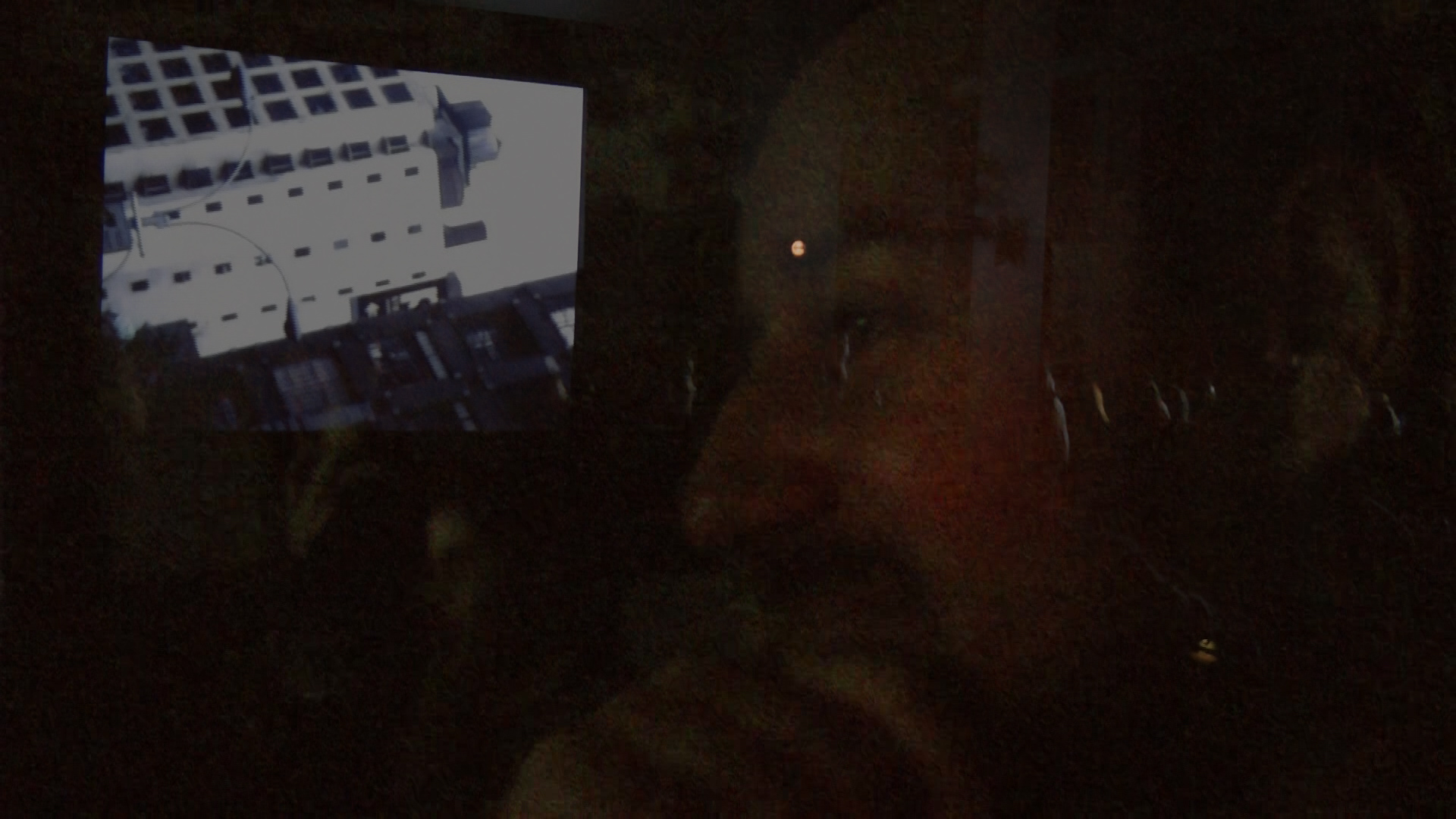 Ricardo Cabos Mato watching "Studies for the Decay of the West" in Lisboa
---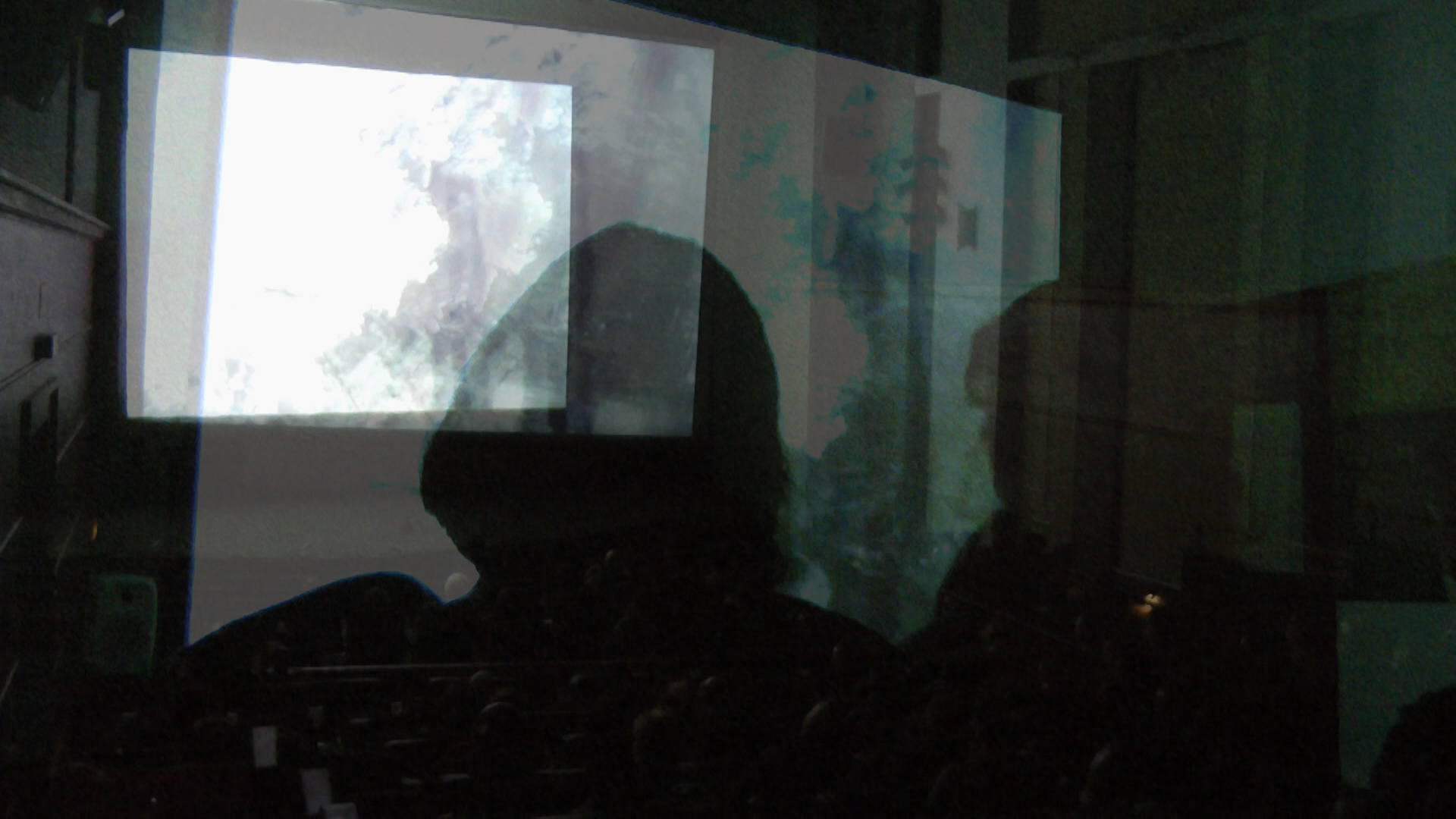 ---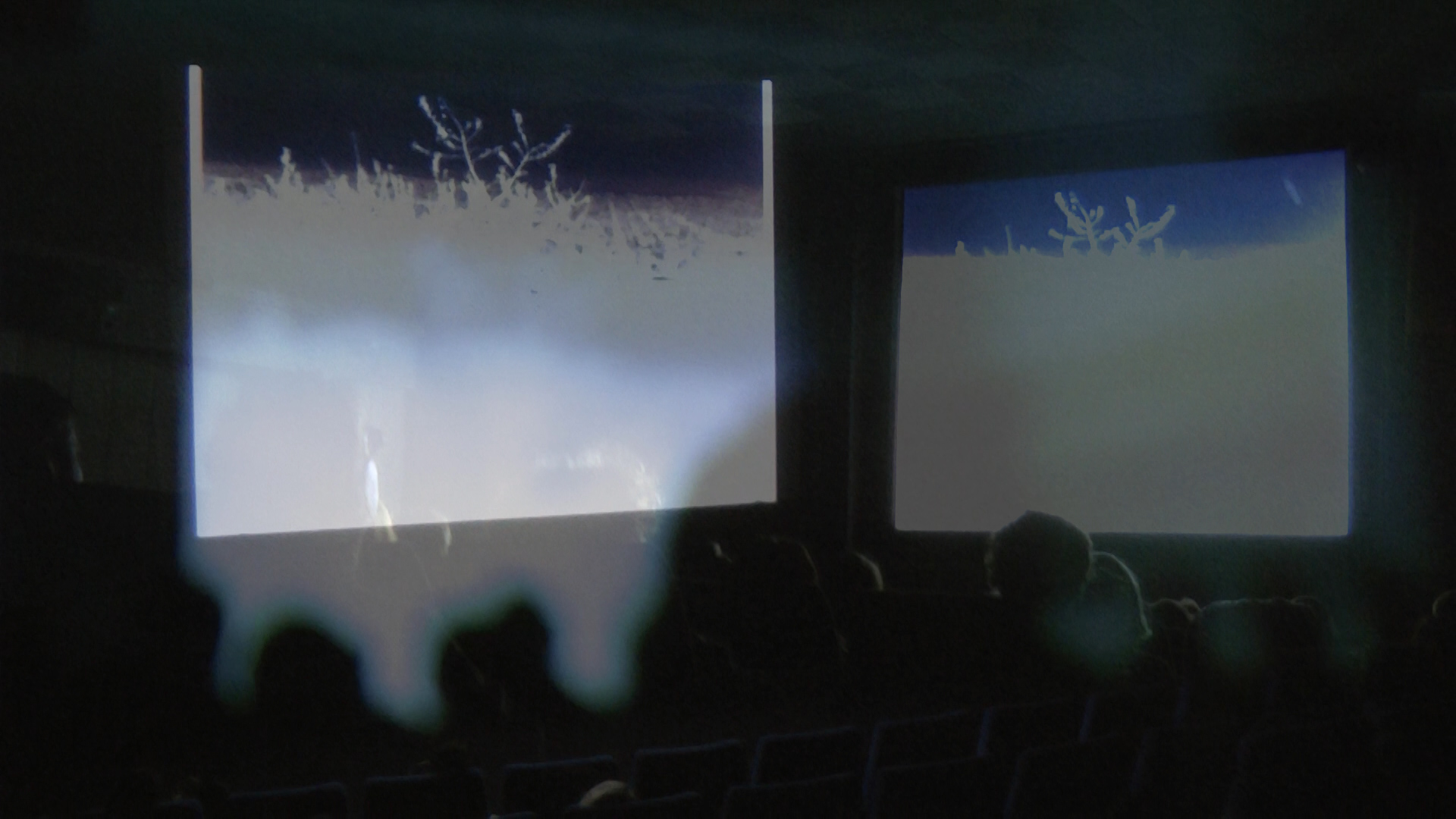 ---
© copyright K. Wyborny 1979 - 2015
---
zurück zur Filmographie / back to the filmography

zurück zum Hauptmenue / back to main menue